Eat Like A Champ Even Way Out In The Outback!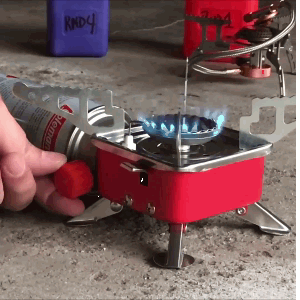 When you're out in the bush, you have to look after yourself, and having appropriate nutrition is a big part of it. After a hard day of exploring, nothing is worse than a cold supper, so make sure you take care of yourself and supplement with some hot cooked meals!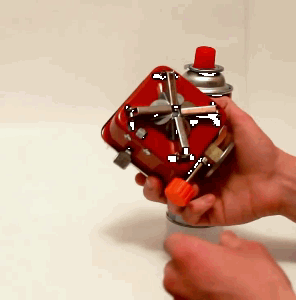 Introducing CompactStove, a foldable, lightweight and windproof stove that is an absolute must-have for any self-respecting outdoorsman. Eat well, eat meat, and eat it HOT!
When we say that this stove is windproof we mean it! A windscreen is added around the circular side of the stove, which prevents gusting winds from blowing out your flame when cooking! Made from an aluminum core this stove is strong yet light and folds nicely into palm-size that can easily be stored in your day pack.
So if you're looking for a stove that can handle high winds, or you're just looking for a perfect gift idea for your mate, grab CompactStove and eat like a champ any time, any place, anywhere!
FEATURES:

Powerful, it only takes 3-5 minutes to boil 1L water
Compact design with folding anti-slip support arms and folding metal feet
Piezoelectric ignition system and fuel control valve to control flame intensity
Compatible with most butane/propane fuel canisters (not included)
Constructed of durable stainless steel and iron
Great for backpackers, campers, hikers, hunter, geologists, and other outdoor activists